About Us
KGS Jewels, Inc, was established in 1967 predominantly as diamond traders with little resources used in diamond cutting and polishing. In the early 1990's we shifted our focus to cutting and polishing diamonds in Surat, becoming one of India's leading manufacturers in the industry. The business remains family-run since its inception, with brothers and partners having global reach along the supply chain across the major diamond and Jewelry centers including Surat, Mumbai, Hong Kong, New York, Antwerp and Dubai.
To date, our favorite statistic is having over 5,000 employees worldwide that share our passion in various steps along the supply chain, which are: ethical rough diamonds sourcing, optimal manufacturing, polished diamonds distribution, and jewelry crafting and distribution.
Our environmentally friendly efforts while designing our current Surat factory in 2005 made us the first in the industry to achieve a Platinum Rating Award from the Indian Green Building Council (IGBC) in July, 2014.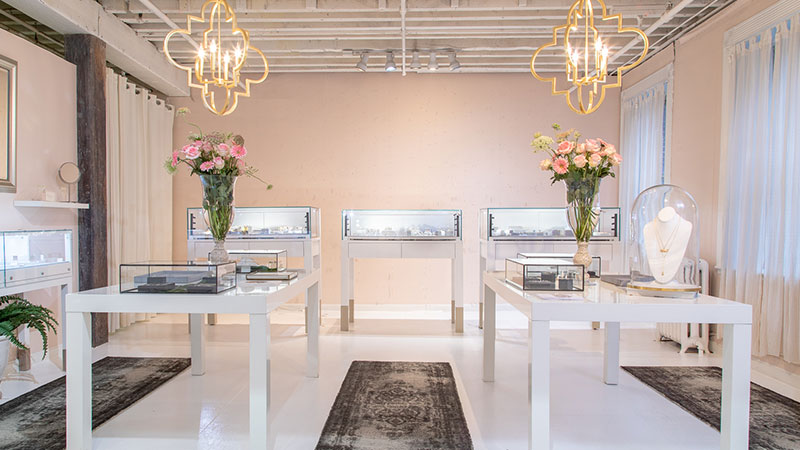 Why KGS Jewels, Inc?
KGS Jewels is a family-owned and operated diamond and Jewelry manufacturing company with a global presence in the Jewelry industry for more than 50 years. We are involved in every facet of the process from mining, cutting and polishing beautiful diamonds to providing high quality products and services worldwide.
We are the industry's true leaders, having refined the innovative art of cutting and polishing. Over the years we've been the winners of numerous efficiency awards for our operational excellence. All of our pieces go through rigorous quality and control processes to ensure that our jewelry is up to the highest standards in the industry.
KGS also has influence and dominance in both fashion and bridal Jewelry and is a prime supplier to the Industry. We consist of a dedicated and experienced team, focused in developing on trend exclusive products with our complete full-service jewelry line.
Laser Inscribed Diamonds
For your protection and peace of mind, our diamonds are laser inscribed with their certificate number on the girdle.